Mall Address:
500 Southpark Center
Strongsville, OH 44136
Train Location:
Our trackless train is conveniently located in Southpark Mall, in the Macy's wing, right next to the kids play area. So, if you're looking for a fun activity for your little ones or a break from shopping, look no further. Come on over to the Macy's wing and hop on board our train for a ride you won't forget!
Operating Hours:
Monday – Thursday 11:00am – 6:00pm
Friday & Saturday 11:00am – 7:00pm
Sunday 12:00pm – 6:00p
We do our best to keep this page updated with our current operating days and times, however due to staffing and maintenance issues, our open hours are subject to change without notice. Please check our facebook.com/allsmilesaboard for last minute updates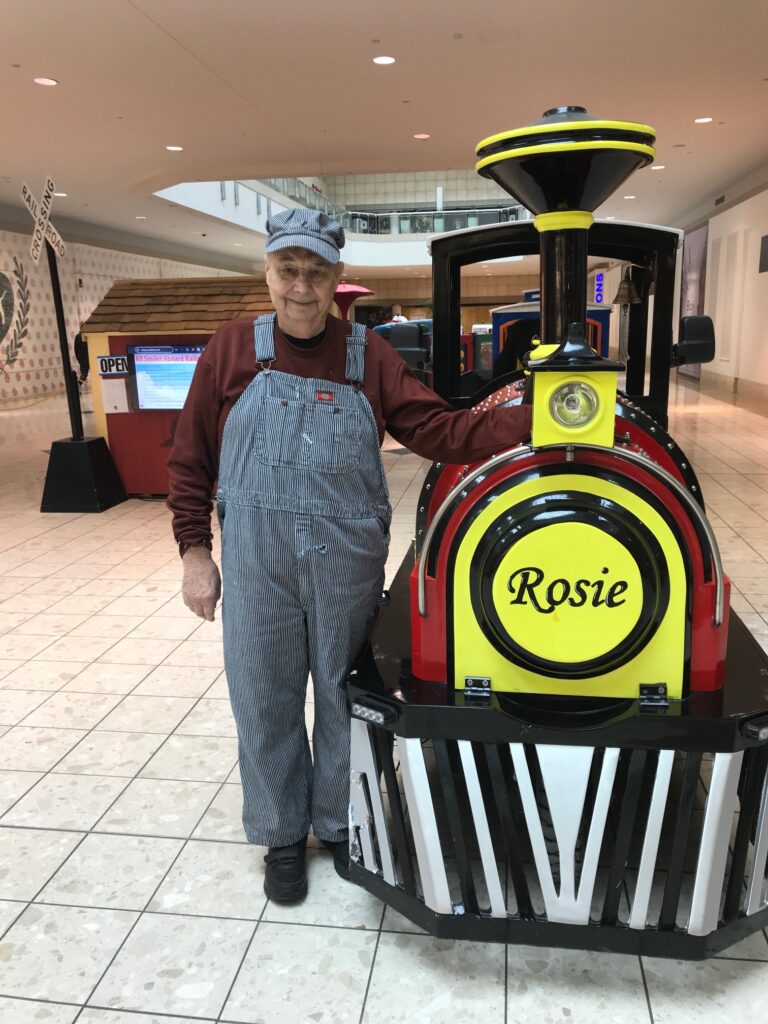 How it works:
Take a ride on our trackless train and experience the thrill of adventure inside the mall! The train departs when you get there. Rides are approximately 10-12 minutes long and offer a fun and unique way to explore the mall. The train will start and stop at the depot. At just $5 per rider, it's an affordable activity for families and friends. And, as a special treat, children under 1 year of age ride for free with a paid adult! So, come join us and make memories that will last a lifetime.
Employment:
We are hiring for a conductor position at this location! This exciting role involves operating the train and providing a fun and safe experience for children and their families. The ideal candidate will have strong customer service skills, the ability to work in a fast-paced and dynamic environment, and a love for working with kids. If you are looking for a fun and fulfilling part time job in the entertainment industry, this is the perfect opportunity for you. Join our team and be a part of creating unforgettable memories for families and children. Click here for more information.